RATA SILAGE GRAB
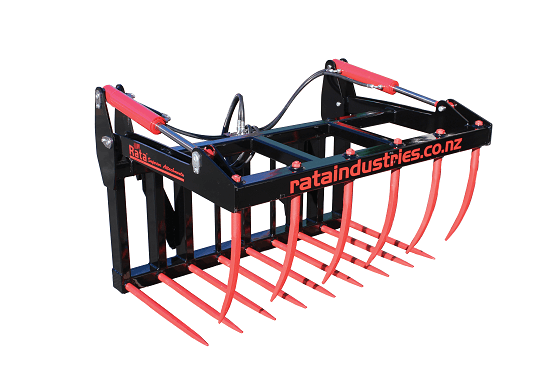 Rata Silage Grabs are ideal for high volume silage handling. The Rata Silage Grab has been the popular choice on NZ farms for many years due to its high quality build & ability to secure large amounts of silage & leave the stack or pit face clean.

All Rata Silage Grabs feature powerful hydraulic rams that bite through any silage stack and securely clamp the feed, all Silage Grabs have x2 rams apart from the ASG120 which has a single centre mounted ram.

Tines in Rata Silage Grabs are high quality and manufactured from silicium spring steel by a renown German manufacturer, these tines are also supported with tapered conus bushes that provide extra support when under load.

With a wide opening width of 1510mm this grab can easily handle large quantity's of silage or large bales. The dimension is taken from the tip of the base tine directly to the tip of the top tine.