Polaris Ranger Diesel HD EPS ADC
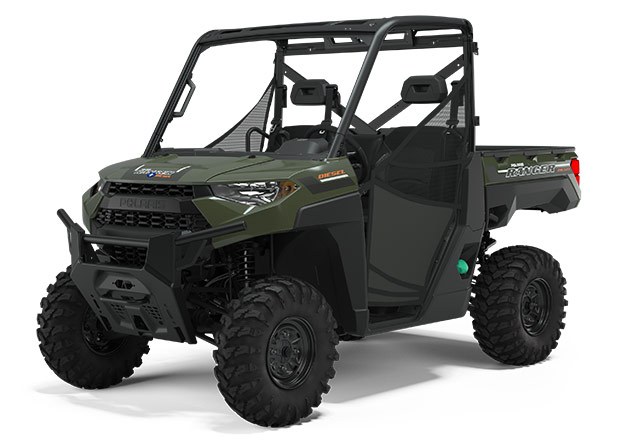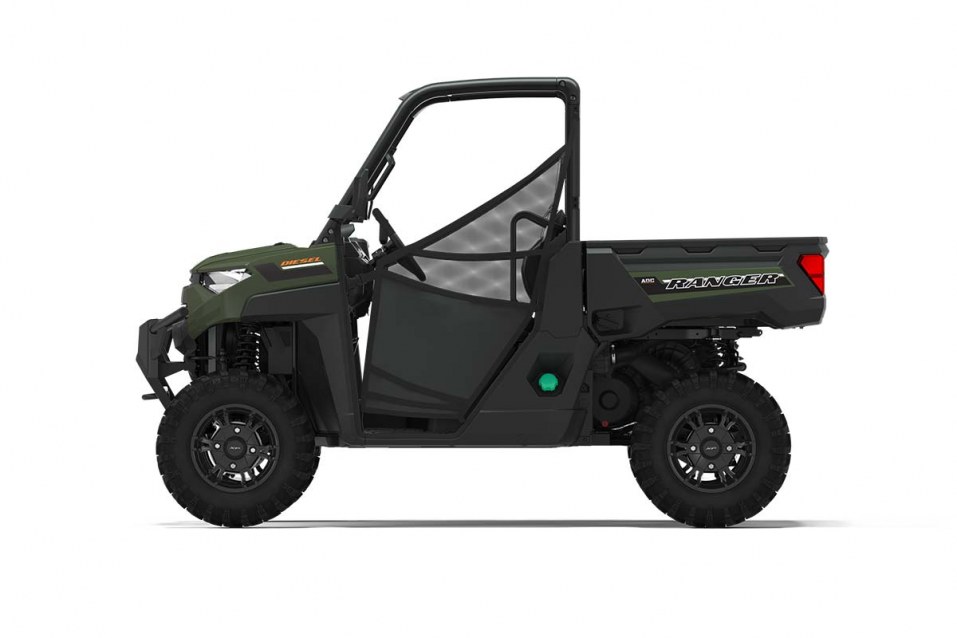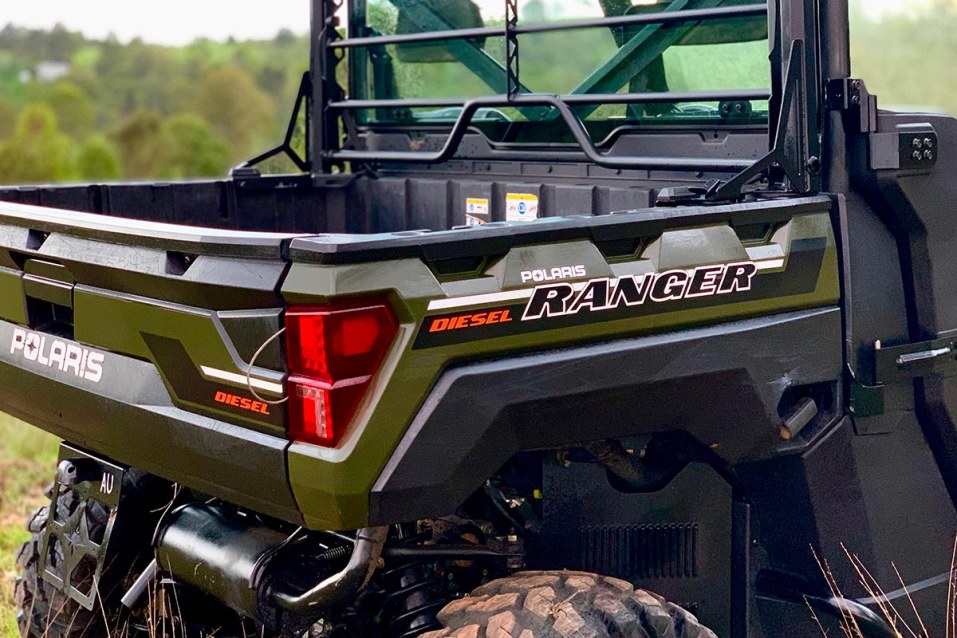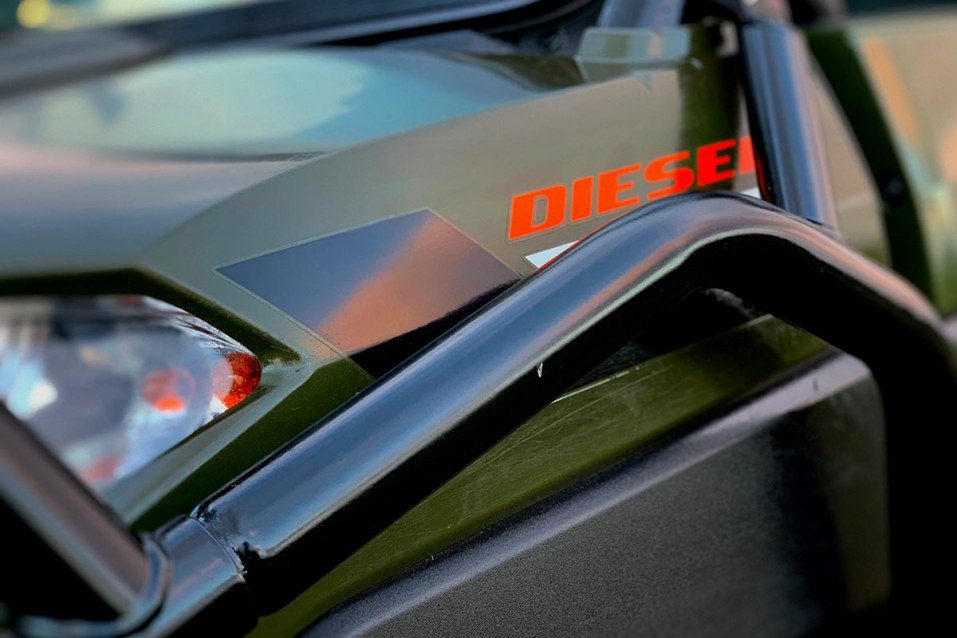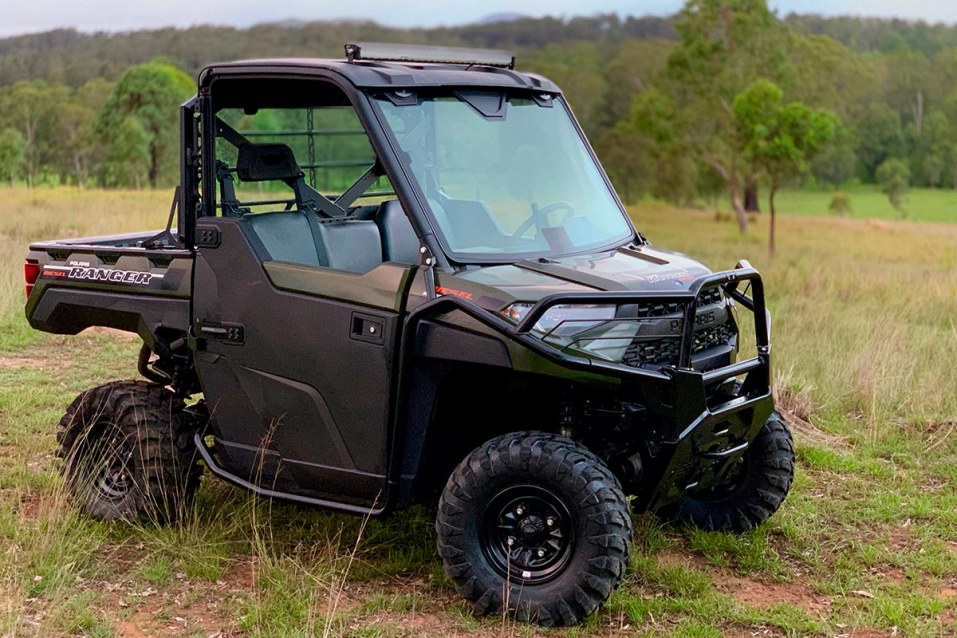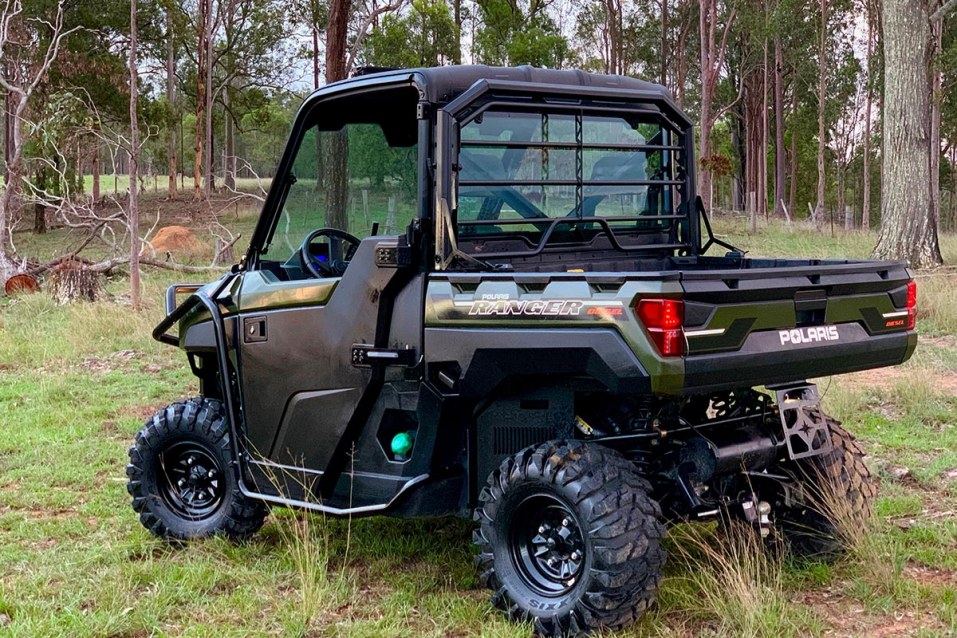 A WHOLE NEW KIND OF RANGER TOUGH
33 cm Ground Clearance. 27" Tyres. 27.9 cm Usable Travel. The RANGER Diesel is tougher and more reliable than ever.
Features
The definition of RANGER tough with Active Decent Control (ADC) and HD Features, including upgraded rear driveshaft, grease nipples, HD sway bar, sealed suspensions bushings, sealed ball joints, driveshaft spline seals and hand brake.


Sealed bearings and bushings

Heavy-duty steering rack

2-piece sealed CV drive shaft

Mud Guards

Easy-Access Radiator Panel

Tough, One-Piece Chassis

PERFORMANCE ∶ CAPABLE ONLY SCRATCHES THE SURFACE
Featuring an unrivaled amount of towing capacity (1134 kg), payload capacity (719 kg) and ground clearance (33 cm), it's always in a position to make work happen.
REFINEMENT ∶ NEW STYLING. MORE STORAGE. MORE COMFORT.
With over 200 engineered accessories, added seat cushioning, and 17% more storage, you're able to customize and elevate every ride with the new RANGER Diesel.